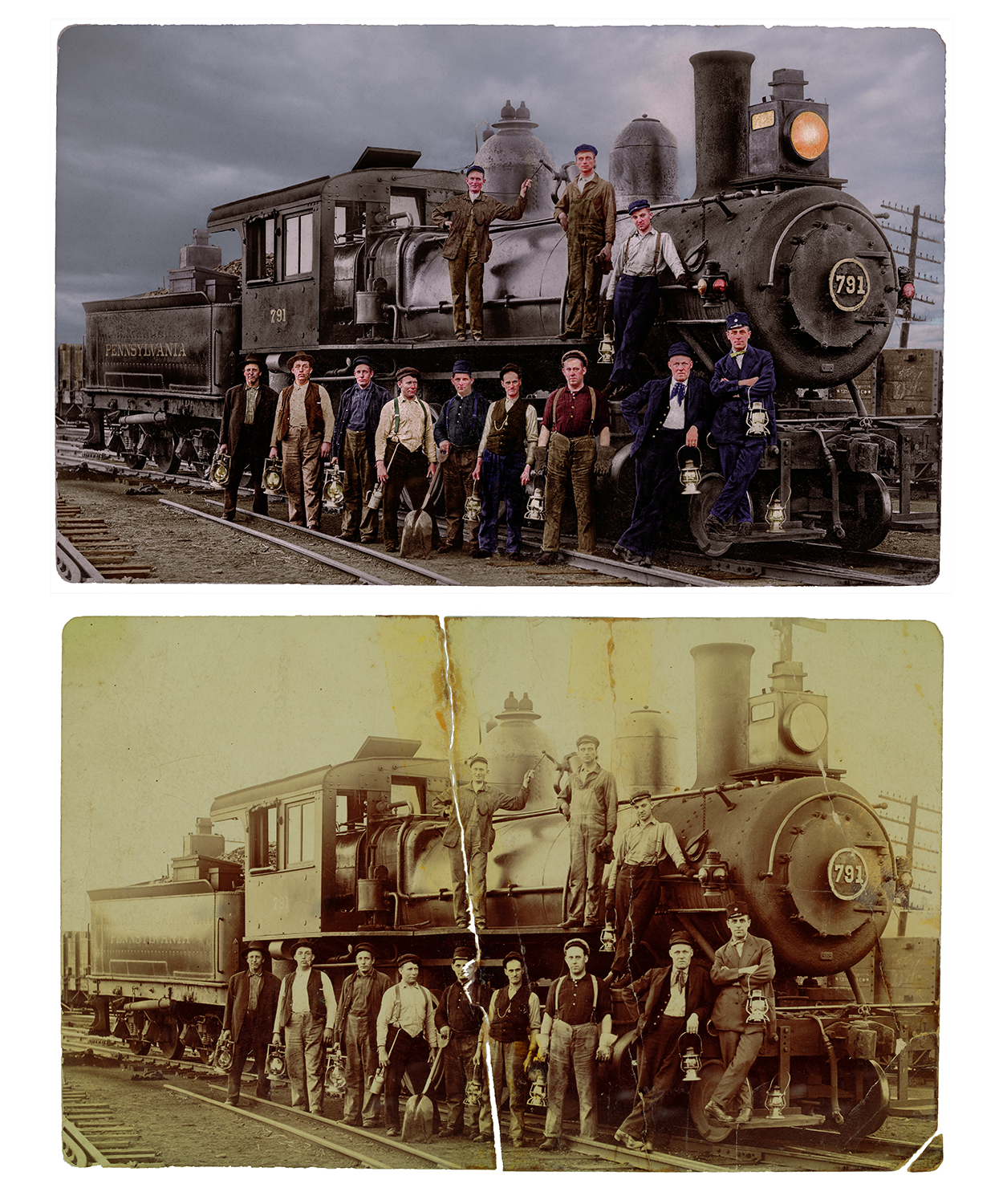 Pennsylvania locomotive & crew, c1900
Click above to watch time lapse video of the Penn 791 restoration & colorization
Factory Workers, St Germain des Fosse, France c1915
Click above to watch time lapse video of the Factory Workers 1915 restoration and colorization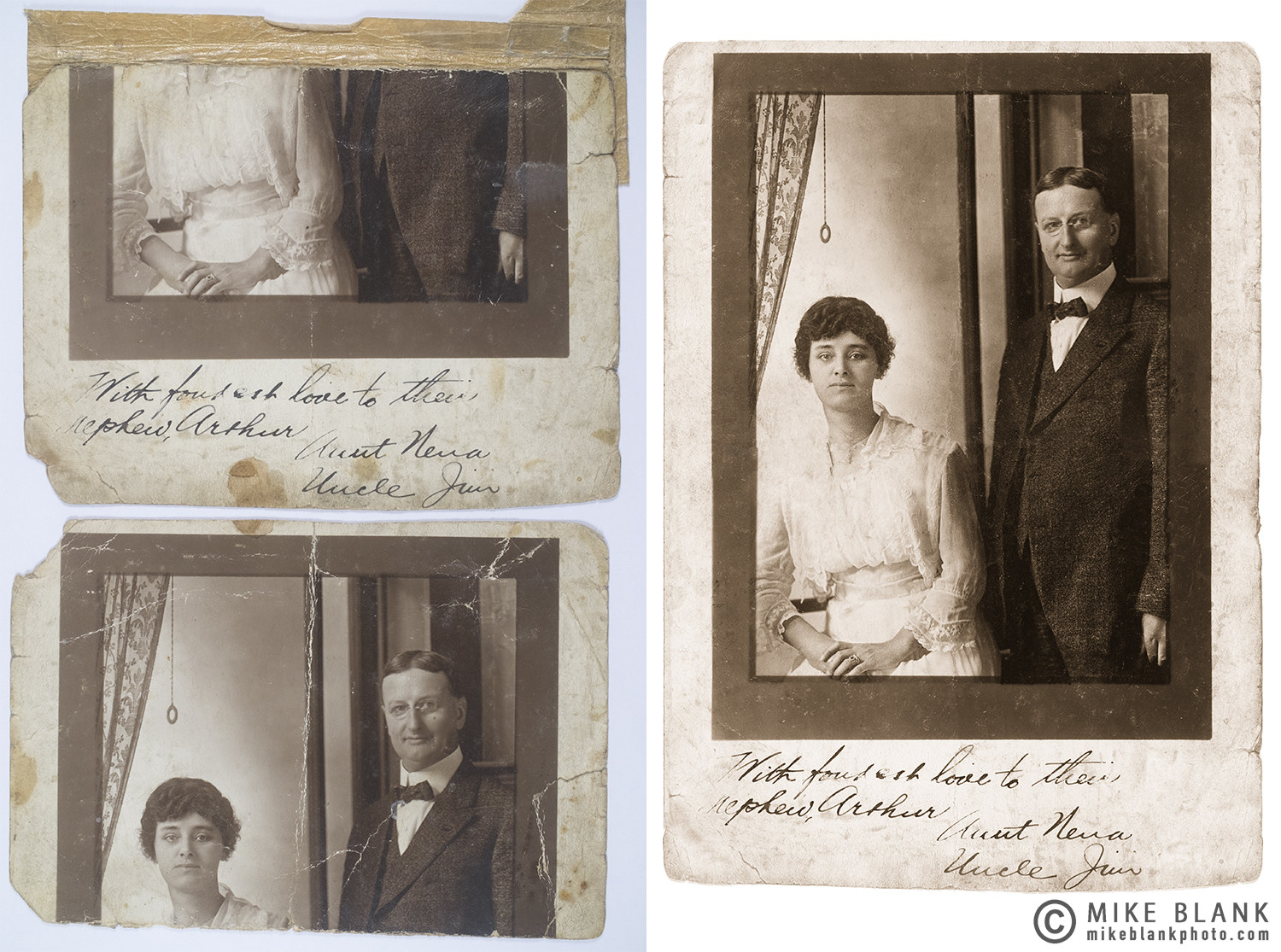 Portrait - Digital restoration
Digital restoration: USA 1880s (?)
For a restoration project such as this, where information is missing from the original, but where I'm not working for a client, my aim is to achieve credibility, not necessarily authenticity. The headless man on the far left of the original has been assisted by 5 other men in the image who have kindly donated various body parts and items of clothing.
Selfie restoration
My grandfather Bernard (Berish) Blankleider, Poland 1890s. Digital restoration.
Digital restoration: My father with his parents circa 1928?
Digital restoration: My great grandparents (front row), Warsaw, Poland, late 19th Century
Digital restoration: My father aged about 6 (in the foreground, by the photo number), Bournemouth circa 1928.
Digital restoration: my lovely uncles Joe (seated) and Jack (standing) circa 1923.
Digital restoration. Stained, faded colour print of me aged about 9 months with my brother Paul. 1963
French shop, late 19th - early 20th century
Digital restoration: William Hurley / The Albion, Isle of Man
I don't know how old this image is but I assume it is pre WW1.
Digital restoration: found Christmas family photo, 1952
Digital restoration. Postcard: Patisserie Des Sports, likely 1900 - 1910
Digital restoration: Charcuterie, Marseille, likely 1900 - 1910
Digital restoration and colourisation: William Glass suit merchant, approx 1910, Hamilton, Scotland
Digital restoration: London newsagent, approx 1910
Digital restoration: US Army MPs, fishing trip, Florida, 1946
Digital restoration: EJ Davis, butcher approx 1910 (?)
Digital restoration: Men in service at Chatsworth House. Approx 1890 - 1900
Digital restoration: Women of the Auxiliary Territorial Service (ATS), British Army 1940s
Medics. Digital restoration